By: Prof. Fazal Rehman Shamil
Last modified on December 9th, 2020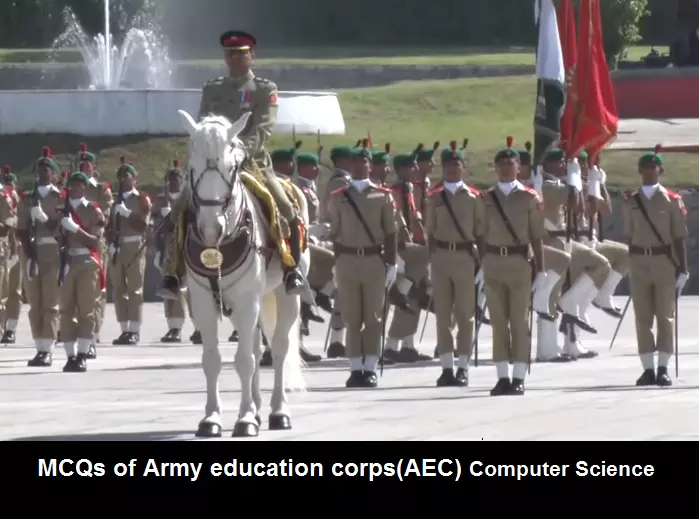 This post containing the very important MCQs of computer science subjects for the job of Army education corps(AEC). These MCQs are repeated MCQs collected for you from past papers.
These MCQs are specially designed to ensure your success in your exam.
Digital Logic Design (DLD)
Artificial Intelligence
Compiler Construction
Computer Architecture
SET 1  SET 2  SET 3  SET 4   SET 5  SET 6  SET 7  SET 8
Database Systems 
Discrete Mathematics
SET 1 SET 2 SET 3 SET 4 SET 5 SET 6
Basic Electronics MCQs
SET 1 SET 2 SET 3 SET 4 SET 5 SET 6
Computer Graphics
Network MCQs
Operating System 
SET 1  SET 2 SET3  SET 4 SET 5 SET 6 SET 7    SET 8
HTML MCQs
Technical Report Writing MCQs
Computer Basic MCQs
Artificial Intelligence MCQs
Data Mining MCQs
Digital Image Processing MCQ's
Mobile android applications MCQs
Introduction to Computing ITC MCQs
Electives
Software Engineering
Software Testing
Software Architecture
Object-Oriented Analysis And Design MCQs
Formal Methods in Software Engineering
Softer Design pattern MCQ's
Software Project Management MCQs
Data Analysis And Design MCQs
Web Security and forensics MCQs