Check that someone else websites or apps accessing your facebook profile or not?
Mostly we visit the different sites and apps and allows them to get our facebook information. This is not always a security risk but sometimes it can be a cause of something bad. To avoid such kind of security problems, you need to check and remove the apps and websites on your Facebook account.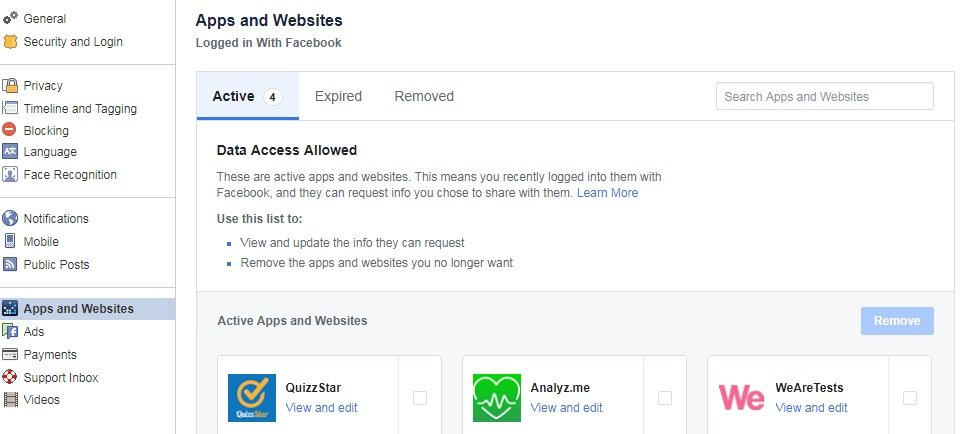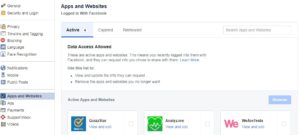 How to check that which website is using my information
You need to follow the following steps;
Go to settings of your profile. Mostly it is on the top right corner of your facebook.

Click apps and websites.

Select the active.

Select the app/website from the list.

Click on remove.

App/website is removed. Click on done.
Now you can check the status of removed app/website by clicking the removed. Expired apps/websites can also be checked.
We recommend you that please try to avoid sharing your Facebook information on different apps/websites.
For further details;
Why do apps need access to my info?
For further details, you can visit facebook official post.