Current Affair of World Multiple Choice Answers
1. Ali Zafar honored with 'Pride of Pakistan Award' in ________.
A. Los Angeles
B. Canada
C. London
D. None of these
2.Egyptian President Abdel Fateh al-Sisi re-elected as President for a _______ term:
A. Fourth Term
B. Third Term
C. Second Term
D. None of These
3.25 year old Sania Ashiq becomes Pakistan's youngest provincial legislator in ______ Assembly.
A. Sindh
B. Punjab
C. Balochistan
D. None of these
4.USA sanctions _____ Pakistani firms for Nuclear Trade?
A. Seven
B. Eight
C. Nine
D. None of these
5.Pakistan's first Kalash lawmaker Wazir Zada takes oath on ___.
A. 12 August
B. 13 August
C. 14 August
D. 15 August
6.The World's biggest solar power plant to be build in.
A. China
B. UAE
C. Saudi Arabia
D. None of These
7.First-ever eye bank 'The Al Shifa Trust' opens in ____.
A. Pakistan
B. India
C. UAE
D. None of these
8.Poland signed the largest arms procurement deal in its history which worth $4.8bn with ______ country .
A. China
B. Russia
C. USA
D. None of These
9.Fehmida Mirza becomes first female lawmaker to have been elected ____ times on a general seat.
A. 2
B. 4
C. 3
D. 5
10.The World's largest single-dish radio telescope named as Fast located in.
A. China
B. Japan
C. USA
D. None of These
11.When did Justice Tahira Safdar nominated as first female chief justice in Pakistan.
A. 24 July
B. 23 July
C. 25 July
D. None of These
12. Pakistan's tallest woman, Zainab Bibi, passes away in _____.
A. Sahiwal
B. Faisalabad
C. Gujrat
D. None of these
More MCQs on
General Knowledge
PTS general knowledge MCQs
general awareness MCQ questions
GK MCQs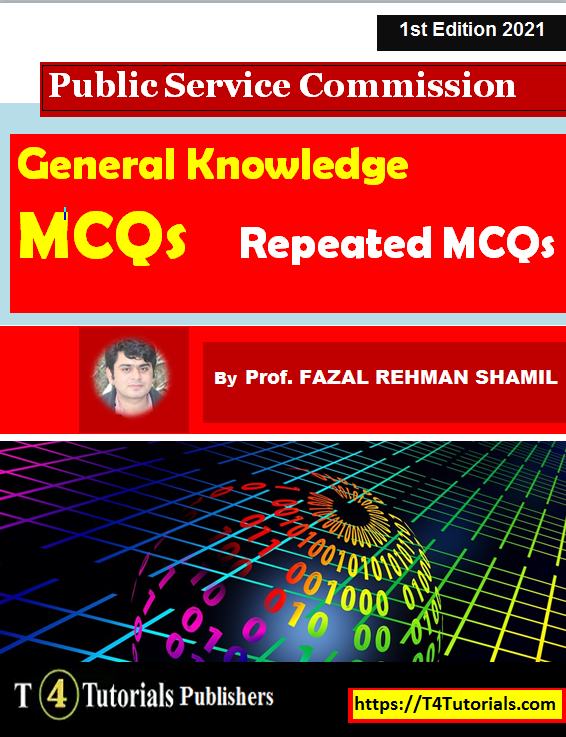 MCQs collection of solved and repeated MCQs with answers for the preparation of competitive exams, admission test and the job of PPSC, FPSC, UPSC, AP, APPSC, APSC, BPSC, PSC, GOA, GPSC, HPSC, HP, JKPSC, JPSC, KPSC, KERALAPSC, MPPSC, MPSC, MPSCMANIPUR, MPSC, NPSC, OPSC, RPSC, SPSCSKM, TNPSC, TSPSC, TPSC, UPPSC, UKPSC, SPSC, KPPSC, BPSC, AJKPSC ALPSC, NPSC, LPSC, SCPSC, DPSC, DCPSC, PSC, UPSC, WVPSC, PSCW, and WPSC.