International Current Affairs Multiple Choice Answer
1. The CHOGM 2018 venue was?
A. Lancaster House
B. Buckingham Palace
C. Windsor Castle
D. All of the Above
2. Which Country has appointed first Pakistani-origin cabinet member Sajid Javid as the new home secretary?
A. USA
B. UK
C. Canada
D. None of These
3.The summit of CHOGM UK 2018 theme was?
A. Prosperity
B. Security
C. Towards a Common Future
D. None of the Above
4. Which country Court disqualified his Foreign Minister for not disclosing his salary drawn from a UAE company and holding a UAE Iqama?
A. Pakistan
B. America
C. UK
D. None of these
5.In CHOGM UK 2018 the Key Points discussed were.
A. Investment and Trade
B. Ocean Conservation and Plastic Waste
C. Both A & B
D.None of these
6. Which country tops in the 2018 World Press Freedom Index a report released by Reporters Sans Frontiers (RSF)?
A. New Zealand
B. Norway
C. Switzerland
D. None of These
7. In Common Wealth Nations Group how many countries are a member?
A. 46
B. 53
C. 71
D. None of the Above
8.Which country will host NAM(Non Aligned Movement) 18th Summit 2019?
A. Venezuela
B. Iran
C. Azerbaijan
D. None of These
9.The name of head of Common Wealth Nations is.
A.Theresa May
B. Queen Elizabeth II
C. Prince Charles
D. None of the Above
10.Country Ends Reservation In Government Jobs
A. Bangladesh
B. India
C. Malaysia
D. None of These
11. Who will succeed to Queen Elizabeth II as the head of Common Wealth Nations?
A. Queen Elizabeth II
B. Queen Elizabeth III
C. Prince Charles
D. None of the Above
12. World's first 3D-printed house unveiled in:
A. USA
B. Germany
C. France
D. None of These
More MCQs on
General Knowledge
PTS general knowledge MCQs
general awareness MCQ questions
GK MCQs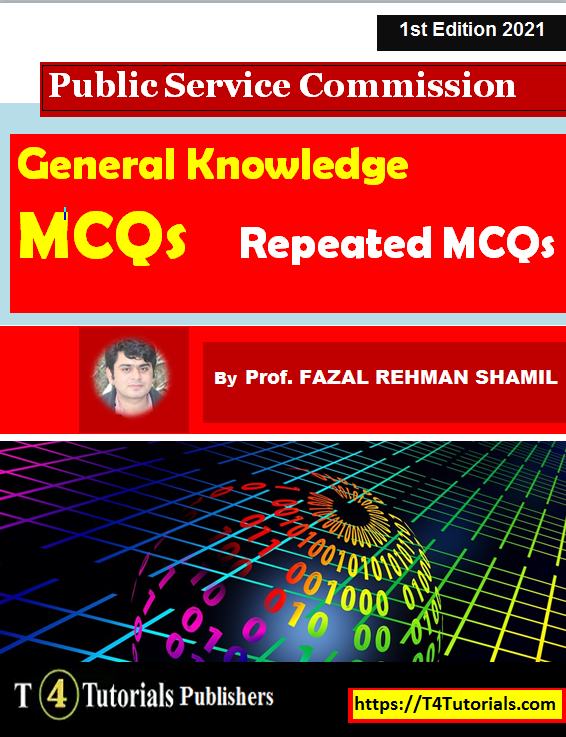 MCQs collection of solved and repeated MCQs with answers for the preparation of competitive exams, admission test and the job of PPSC, FPSC, UPSC, AP, APPSC, APSC, BPSC, PSC, GOA, GPSC, HPSC, HP, JKPSC, JPSC, KPSC, KERALAPSC, MPPSC, MPSC, MPSCMANIPUR, MPSC, NPSC, OPSC, RPSC, SPSCSKM, TNPSC, TSPSC, TPSC, UPPSC, UKPSC, SPSC, KPPSC, BPSC, AJKPSC ALPSC, NPSC, LPSC, SCPSC, DPSC, DCPSC, PSC, UPSC, WVPSC, PSCW, and WPSC.