Comparison Between word press and Joomla
Word Press
Word Press is an open source Content Management System (CMS), Which allow the user to build websites. Word Press is the popular blogging system on the web that allows managing, updating and customizing website from its back-end Content Management System (CMS).
In Word, Press Customization is easy according to the user's needs.
Media files can be uploaded easily and quickly in Word Press.
There are many plug-in and templates available in word press.
It offers several SEO tools which make on-site SEO simple
It is very easy to edit the content by using  WYSIWYG editor (What You See Is What You Get)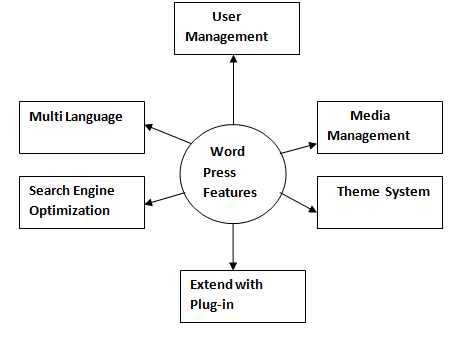 Using several plug-ins can make the website heavy to load and run.
PHP knowledge is required to make modifications or changes in the Word Press website.
Updating Word Press version leads to loss of data, so a backup copy of the website is required.
It is difficult to Modifying and formatting the graphic images and tables.
Joomla
Joomla is an open source Content Management System (CMS) which is used to build websites and online applications.It is free and extendable which is separated into front-end templates and back-end templates. Joomla is using PHP, software design patterns, Object Oriented Programming, and MySQL.
Joomla is an open source platform and it is available for free.

Joomla is easy to install even if you are not an advanced user.

Templates are very flexible to use in Joomla.

It Provides easy menu creation tool.

It is compatible with all browsers.

It uses WYSIWYG((What You See Is What You Get) editor. An interface that allows the user to directly manipulate the layout of the document without having a layout command).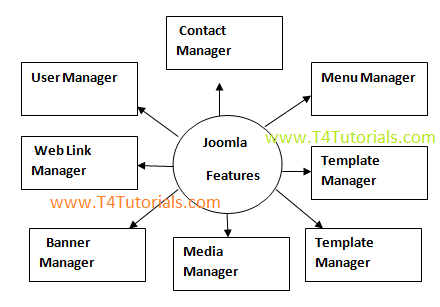 Joomla is not much SEO (Search Engine Optimization) friendly.

When you want to change the layout Development is too difficult to handle 

Modules and Plug-in are not free in Joomla.

While installing several modules it gives compatibility problem.
Comparison of Joomla and word press
| | |
| --- | --- |
| Word Press | Joomla |
| has written primarily in PHP. | written primarily in  PHP |
| content management systems. | content management systems. |
| Simple Ease of use |  Medium ease of use |
| Word Press is a blogging system | Yes it can perform blogging needs, but nothing quite like word press. |
| It's a great platform for beginners and can grow with you. | Beginners might have difficulty with it due to the complexity of its structure. |
| You can edit the themes in the themes editor. Plus, you can edit each element of the theme. Add child themes, add templates, and modify the CSS, if you wish. | You can edit the templates in the template manager |
| support MySQL | support MySQL |
| Generally used for smaller groups/sites | Joomla is  scalable |