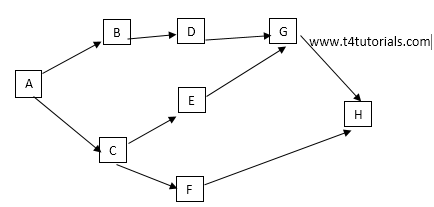 Forward and Backward pass in Network Diagram is a very discussing topic of Software Project Management.
What is the critical path?
A critical path is a path with the least amount of slack/float time.
What is a float/slack time?
Float/Slack time is the time that an activity can be delayed without delaying the project.
When we complete the project through a critical path, then it is the longest path as compared to other paths. If any activity is late in the critical path, then it delays all the projects. So we need to take care of a critical path.
Early Finish = Early Start + Duration
Late Start = Late Finish – Duration
Float/Slack Time = Late Start – Early Start
| | | |
| --- | --- | --- |
| Activity | Predecessor | Duration |
| A | – | 3 |
|  B | A | 4 |
|  C | A | 2 |
| D | B | 5 |
| E | C | 1 |
| F | C | 2 |
| G | D,E | 4 |
| H | F,G | 3 |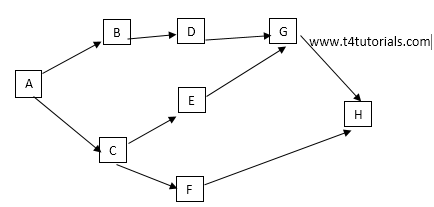 Early Start

Duration of activity/task

Early Finish

Activity/Task

Late Start

Duration of activity/task

Late Finish