By Prof. Fazal Rehman Shamil
Sequence Diagrams for home and Office interior Design project
Let us see the Sequence Diagrams for home and Office interior Design project. These sequence diagrams were drawn keeping in view the functional requirements as mentioned in the case study.
For the case study, you can click here to find functional requirements in details.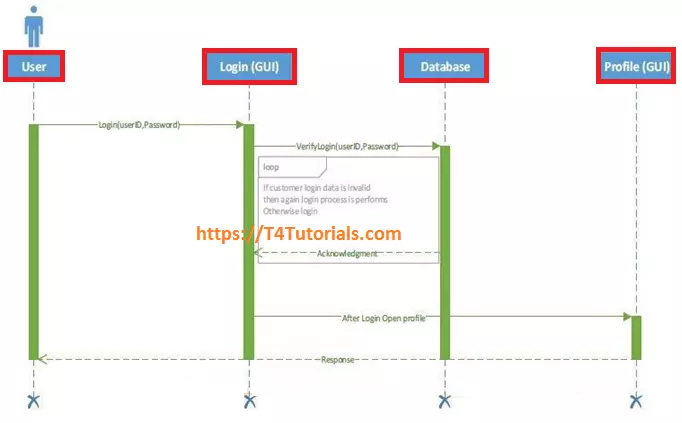 The user will try to log in the system. Password will be matched from the database. If the password is correct and the user is able to successfully login the system, then the user can view hir/her profile.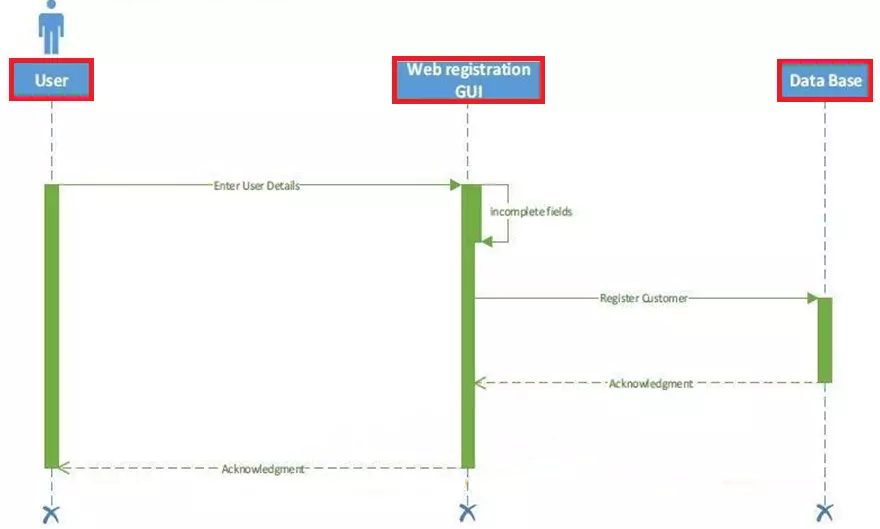 The user will register by entering his detail.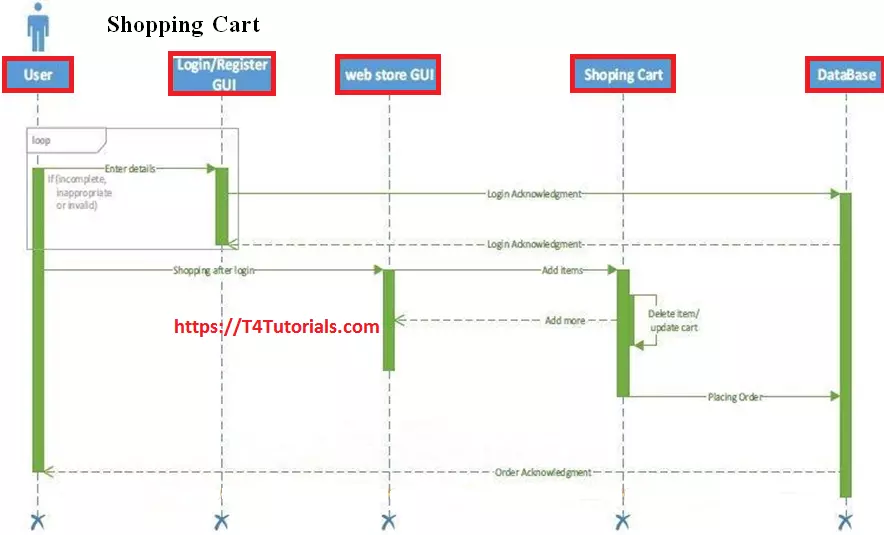 This sequence diagram is related to activities belongs to the shopping cart.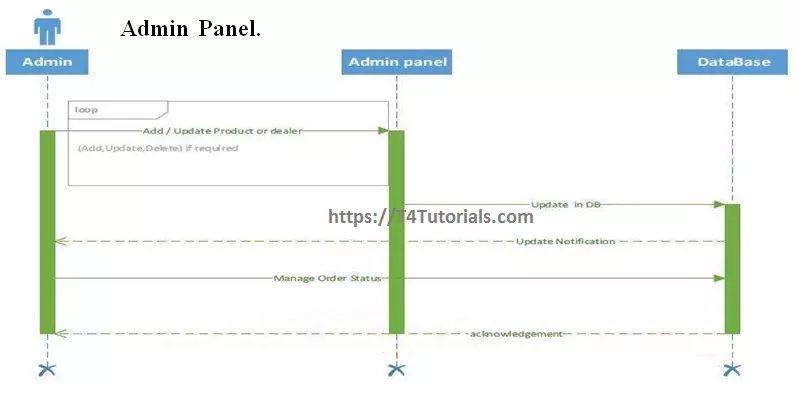 Admin can add, update, delete and view the records.