Fazal Rehman Shamil (Khan Niazi)
Fazal Rehman famous with the name Fazal Rehman Shamil, an Instructor, Researcher, Blogger, SEO Expert, Poet, Publisher of International Journal Of Software, Technology & Science ISSN: 2616 – 5325,  Author of T4Tutorials.com.
Born in Mianwali in 1992, Doctorate in Web Development and Web Engineering. Schooling from Govt Primary School, Govt High School Mianwali, Pakistan. College Education from Govt Degree College and Alsuffah College Mianwali,  Pakistan. University Level education from the University of Sargodha, Bahria University and Capital University Of Science & Technology Islamabad, Pakistan.
To read and to write the new poetry according to his own thinking is the favorite hobby of the Fazal Rehman Shamil.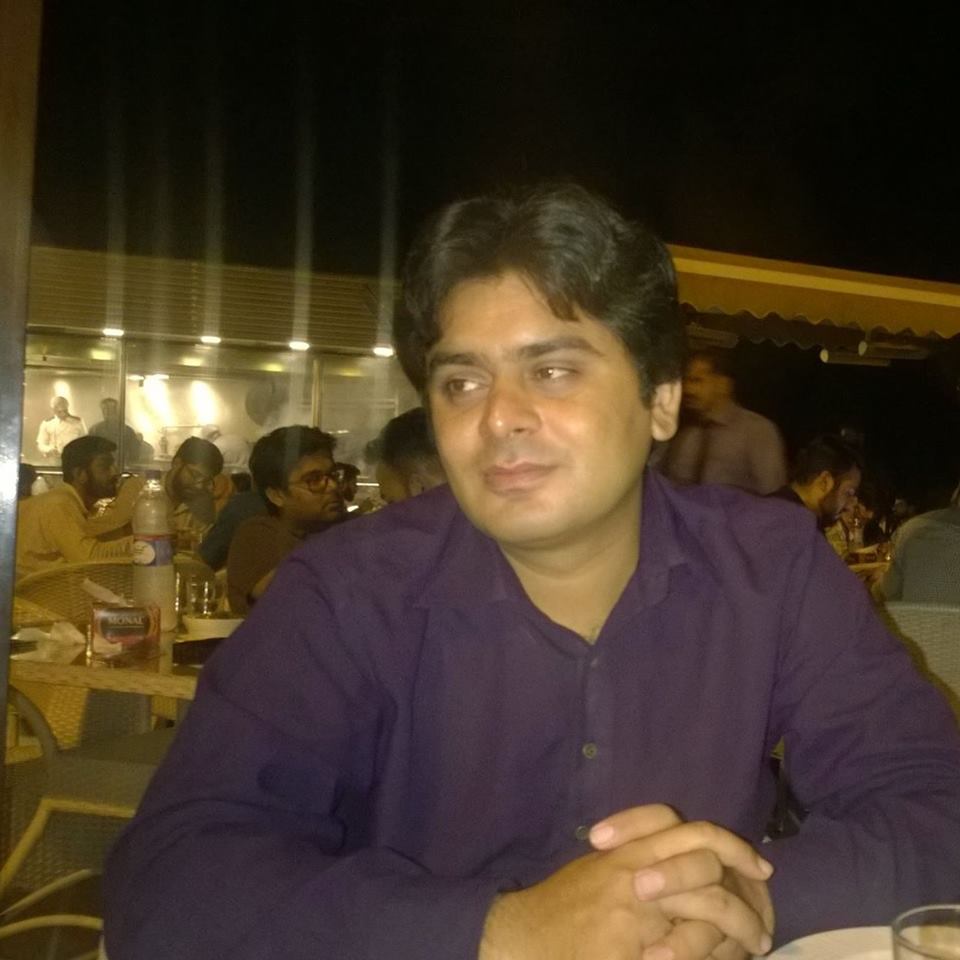 Figure: Fazal Rehman Shamil
Research Citations to Fazal Rehman Shamil
IEEE
Predict Student's Academic Performance and Evaluate the Impact of Different Attributes on the Performance Using Data Mining Techniques – Click Here 
Springer
Soft Computing (Journal included in Thomson Reuters)
Optimizing tasks generation for children in the early stages of literacy teaching: a study using bio-inspired metaheuristics – Click Here 
Global Research and Development Journal for Engineering | National Conference on Advancement in Emerging Technologies (NCAET'18) | March 2018 e-ISSN: 2455-5703
Diabetes Prediction Data Model using Big Data Technologies   – Click Here 
International Journal Of Software Technology & Science ISSN: 2616 – 5325
Marketing Trends in Today's Emerging World  – Click Here 
FACTORS PROMOTING MARKETING TRENDS FOR REVENUE GENERATION – Click Here 
Research Citations to International Journal of Software Technology & Science
IEEE – Hybrid Compression of Medical Images with Wavelets – Click Here 
Masaryk University Thesis: Masarykova univerzita Filozofická fakulta Bakalářská práce 2018 – Click Here 
Data Mining and Warehousing by Mrs. Nilam S. Patil, Assistant Professor,D. Y. Patil College of Engineering Akurdi Pune – Click Here 
BRNO UNIVERSITY OF TECHNOLOGY – Thesis
Wikipedia – Click Here
Research Publications
IEEE
Medical big data existence flavors; A review  – Click Here      Full Conference – Click Here
International Journal Of Software Technology & ScienceISSN: 2616 – 5325
ALL COLORS HAVE DIFFERENT EFFECTS ON IMAGE SIZE – A HELPING APPROACH FOR IMAGE OPTIMIZATION – Click Here 
DATABASE ORIENTED MODEL FOR PRICE DISCRIMINATION – Click Here 
The poetry of the Author
The author is famous in Saraiki and Urdu Language poetry. Some of his famous songs are mentioned here;
Urdu Poetry
Naraz Bhi Karta Hay, Manata Bhi Nahin He
Wo Shakhs Meray Dil Sy Jata Bhi Nahin He – Clicker Here to Listen
Saraiki Poetry
Dhol wajan wajan sari rat
Pae nachan sabaly sari rat – Clicker Here to Listen
Special thanks to cite our website in lectures handouts
Junheng, Shengming, Yunsheng, University of California – Click Here
Foreign Thesis Citations
The impact of Indian scholarships on Afghan scholars in Gujarat – Click Here