Turing Machine to copy a string of consecutive 1s to its next position on input tape.
For example:
input: '111'
In the diagram, we are giving input of 111 as a string to the turning machine, and the turning machine copies the 111 to its next cells in the input tape.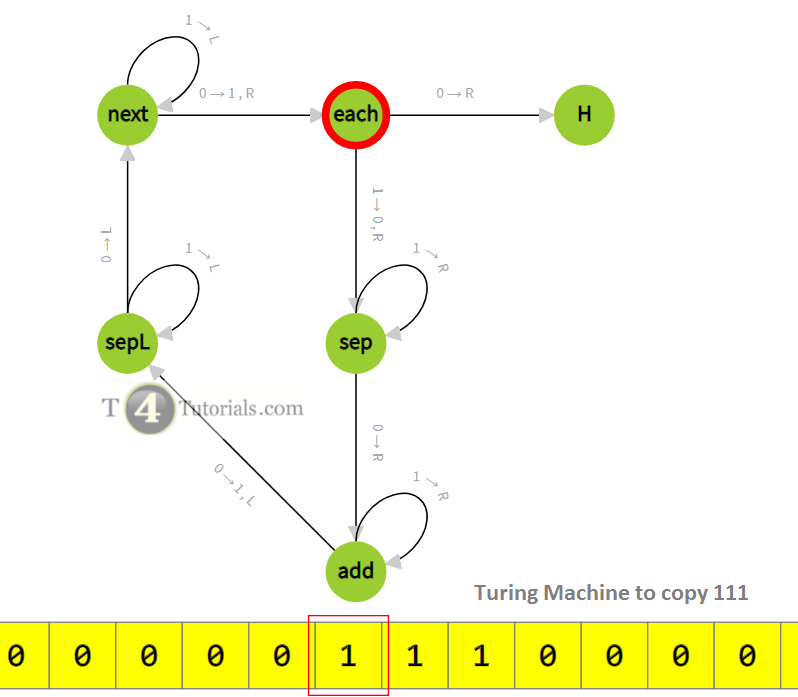 Note:
1->1->R and 1->R are same things. Both represent read 1, write 1, and move right.
[ and Delta and empty cell of tape are the same things
Turing Machine with animation to copy a string?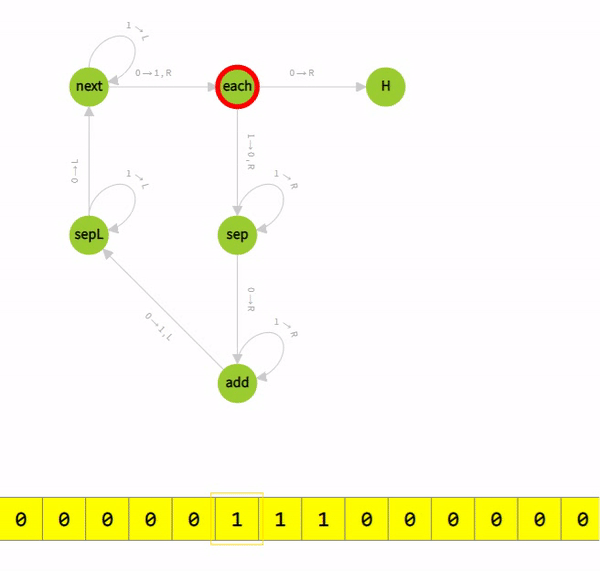 Read More Examples of Turing Machine
Turing Machine to copy a string: with animations
Turing Machine of numbers divisible by 3: with animations
Turing machine for anbncn: with animations

Turing machine of two equal binary strings: with animations

Turing Machine to Accepts palindromes: with animations

Turing machine for a's followed by b's then c's where the number of a's multiplied by the number of b's and equals to the number of c's: with animations

Turing machine to Add two binary numbers: with animations

Turing machine to  Multiply two unary numbers: with animations
Turing machine to Multiply two binary numbers: with animations