For sure, it is not easy for a student to write assignments with unique and clear wording. It takes hours of effort and loads of creativity. Unfortunately, despite the best efforts, there is always a chance for errors in writing. Such as plagiarism, grammar mistakes, and misused words.
In such a case, it's better to leverage AI that works smarter than the human mind to craft plagiarism-free, well-structured write-ups. But it is not wise to completely rely on AI.
Therefore, you should collect data on your own and then rephrase it using an online AI-based tool to achieve uniqueness and clarity in your work. Moreover, you can use AI-powered grammar checkers such as Grammarly to fix your syntactic, spelling, and punctuation errors in a single go.
It would be best if you find an all-in-one tool that removes plagiarism from your content to make it unique and eliminate all writing errors to make it readable and more creative.
In this article, we will discussthe  3 best tools that will help you in crafting well-written and plagiarism-free academic assignments.
So lets get jump right into it and find your way to the best writing tools so far!
Paraphraser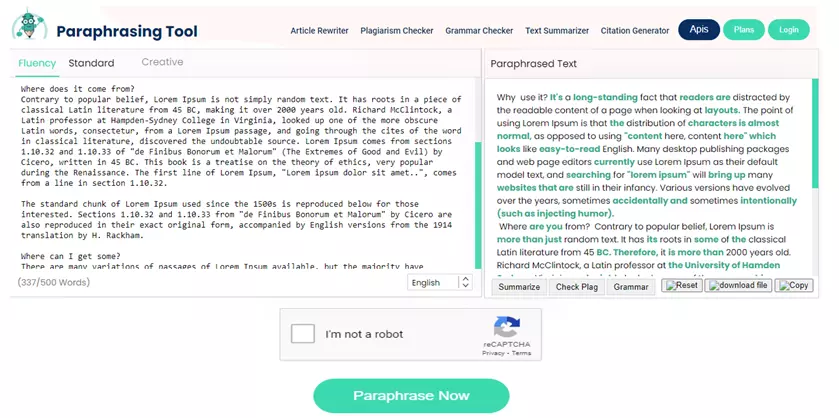 This tool is primarily developed to assist students and researchers.
As the name says, Paraphraser.io is a rewriting tool that makes the content free from duplication. You can use it to avoid plagiarism in your academic assignments and make sure that your writing completely unique.
Moreover, you can use it to perfect your choice of words according to the context and eliminate all types of grammatical errors.
Just a few seconds and it presents you with a better, unique version of your academic assignment. As much as it is efficient, it is accurate and reliable. No matter how long the content is, it never compromises on the context, readability and other important elements of the writing.
Paraphraser.io can help in academic writing because it:
Paraphrase sentences, paragraphs, and complete assignments
Use advanced AI algorithms
Offer three rewriting modes
Completely understand the context before paraphrasing
Take only a second to generate results
Keep the original meaning intact
Improve the wording and style
Attain uniqueness and clarity
Make the text more creative
Rewrite 500 words in one attempt
Available in multiple languages
Give free access
Best-suitable for long-form academic writings
You can surely use Paraphraser.io to make your academic assignments perfect by all means.
Wordtune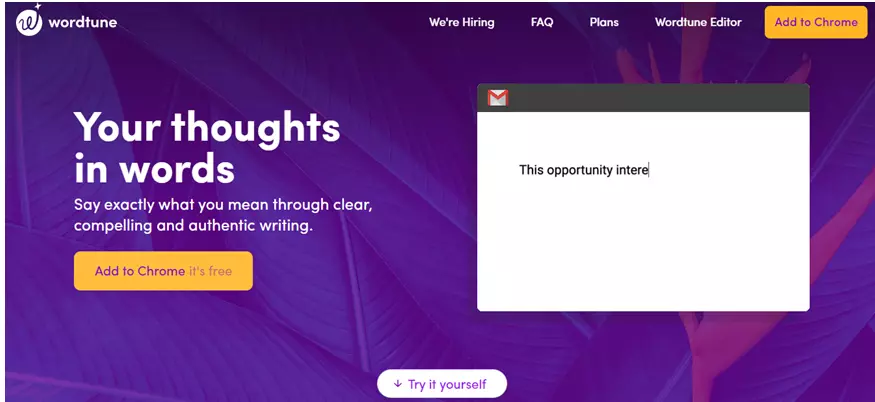 When it comes to AI rewriting, then nothing can beat Wordtune. This is the best tool that every student and researcher can use to write effectively.
Using advanced algorithms, wordtune accurate each statement individually. It doesn't rewrite long-form passages in a single go. You can use it to paraphrase on word, phrase, clause, and sentence level.
It offers multiple writing modes using which you can make your words, tone, and style perfect just as the context requires. Its writing modes include casual, formal, expand, and shorten.
Whether you need to explain a point, condense a statement, improve the quality, or remove plagiarism, you can rely upon Wordtune. For instance, you are compiling literature reviews for your thesis. You can use Wordtune to paraphrase the relevant statements from other authors to include in your literature review. This will eliminate the chance of plagiarism and help you present the respective idea in clear wording.
Wordtune is an ideal choice to simplify and enhance the way you write academic assignments because it:
Paraphrase words, phrases, and sentences
Based on edge-cutting AI technology
Feature multiple rewriting modes
Turn casual statements into formal ones
Shorten or expand the statements
Modify the diction, tone, and style as per the context
Give free limited access
Rewrite only 20 times per day (in the free version)
Allow unlimited rewrites in the premium version
Grant unlimited access to all rewriting modes only to premium users
An ideal choice to craft perfect statements for academic assignments
Wordtune is accessible for free of cost but its free version comes up with a limit. You can rewrite 20 times a day using the standard model only. You can gain access to all advanced features with unlimited rewrites if you can upgrade to Wordtune premium.
Linguix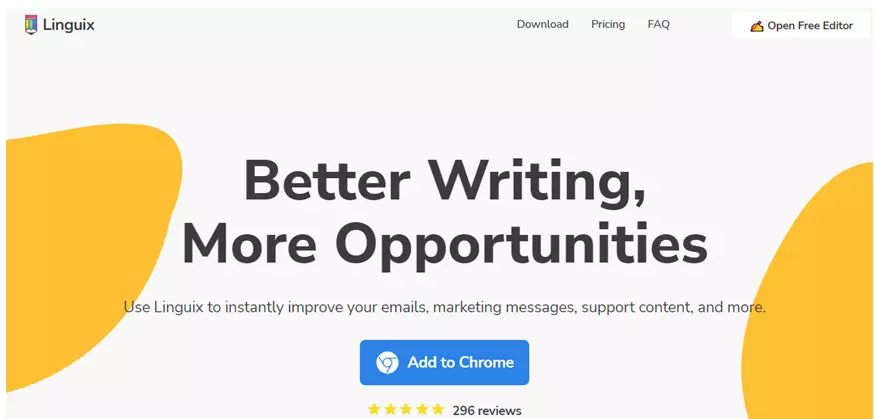 If you need a grammar checker and rewriter in one place then here you go.
Linguix is an effective AI tool that serves the best to make writings free from grammar, readability, and duplication errors.
Using this tool, you can improve the way your sentences are constructed. It can give you pertinent suggestions about how to fix your grammar, punctuation, and spelling errors. Moreover, it helps you to choose the right words for your statements.
It automatically understands the context and works accordingly to restructure and reword the given statements. For instance, you are looking for catchy lines to include in your essay. You can write anything that comes to your mind and then rewrite it using Linguix. It will take no time to improve the quality and make it compelling.
For sure, Linguix is a good option to write academic assignments without any hassle because it:
Paraphrase on phrase, clause, and sentence level
Based on AI algorithms
Ensure accuracy and efficiency
Rewrite without changing original meaning
Make the text unique and creative
Highlight and correct grammar mistakes
Fix spelling and misused word errors
Allow free access
Suitable to craft error-free, unique academic assignments
You can sign up for free access to the Linguix editor without any premium subscription. It will let you leverage all the features that you need to write unique, formal, and well-structured write-ups for your academics.
Summary
There are multiple tools that can help in academic writing but make sure that the tools you choose are based on AI or else, there will be no accuracy, efficiency, or safety. The best tools that you can leverage to write effectively include grammar checkers and paraphrasing tools. The tools that offer the highest-precision level and quick results are Paraphraser.io, Wordtune, and Linguix. Three of these AI tools can assist you in writing plagiarism-free, clearer, and creative text for academic assignments.