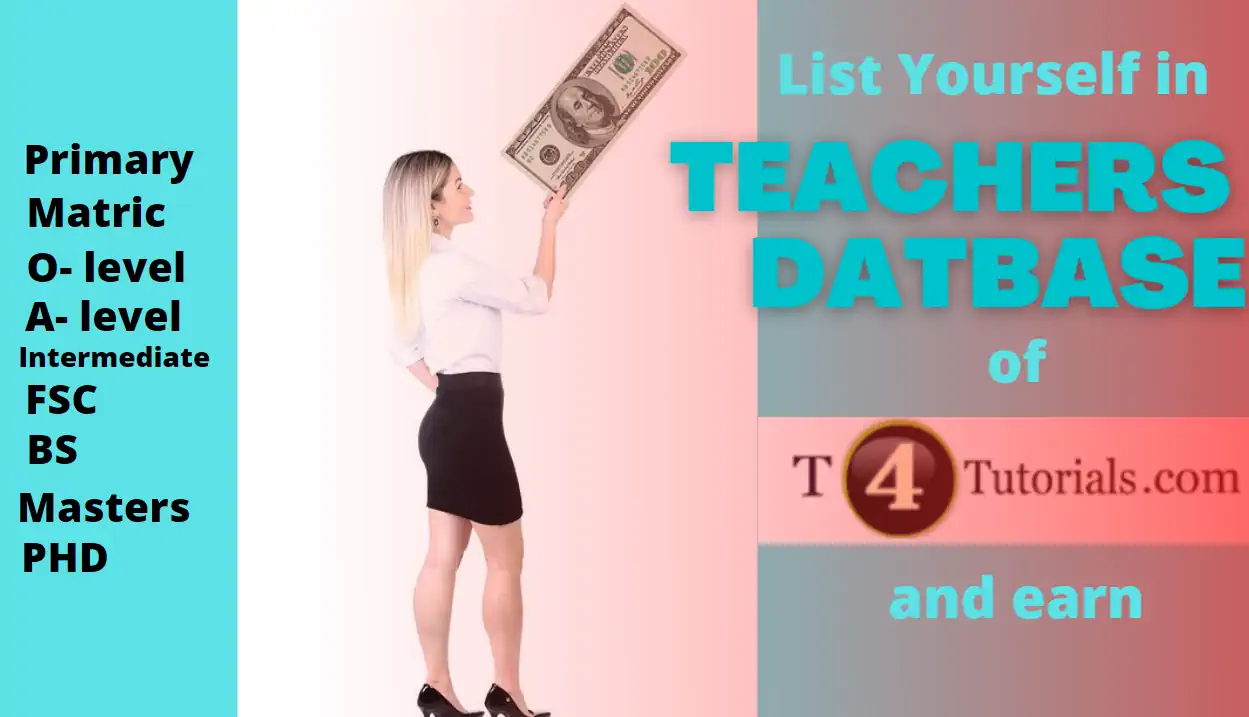 TEACHERS DATABASE
List Yourself in the TEACHERS DATABASE of T4Tutorials and earn money by teaching the students online.
Procedure:
Step 1:  Send your detailed CV with a recent photograph on Whatsapp number: +923028700085
Step 2:  Pay a fee of 5 US$ via PayPal, western union, or easy paisa.
Step 3:  Publication of your portfolio on a separate page of the website with your details. For example, your name is Asad, the page will be https://t4tutorials.com/asad.
Step 4: Millions of students visit t4tutorials, its a big chance that someone can access your profile and contact you for an online class. T4Tutorials just play a role in showing your profile to millions of students. Other dealings and activities depend on you and your client.
Note:
You need to mention in your CV about the subjects or courses, you want to teach.