WAP to implement single inheritance in C++.
Example Program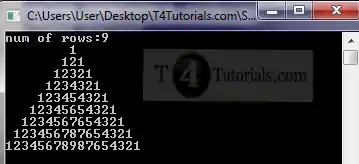 WAP in C++ to display such a pattern for n number of rows using a number which will start with the number 1 and the first and the last number of each row will be 1 with the help of multiple inheritances. The pattern is as follows:
In the following program, the child is the child class of the parent class.
WAP to implement Single Inheritance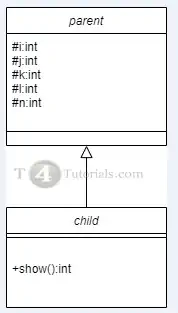 1

2

3

4

5

6

7

8

9

10

11

12

13

14

15

16

17

18

19

20

21

22

23

24

25

26

27

28

29

30

31

32

33

34

35

36

37

38

class

child

:

public

parent
WAP to implement Multiple Inheritance
1

2

3

4

5

6

7

8

9

10

11

12

13

14

15

16

17

18

19

20

21

22

23

24

25

26

27

28

29

30

31

32

33

34

35

36

37

38

39

40

41

42

class

C

:

public

A

,

public

B